Live Patient Implant Surgery Course in Tijuana Mexico
Celebrating 45th Live Patient Implant Surgery Course!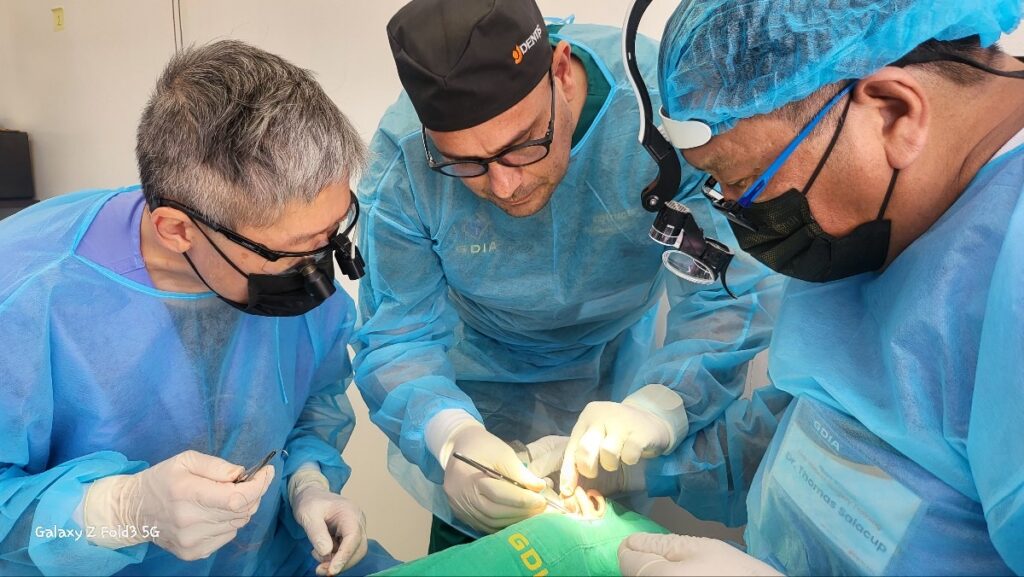 Best Live patient Surgery Training Program
Patient-care Focused Dental Implant Surgery Program
The GDIA Tijuana Course offers exceptional education and training in live-patient implant surgery, Starting from precise treatment planning to closely guided surgery training to group in-dept case studies after each surgery for every attendees to share and learn all cases treated at the course. Dentists who choose the course can expect unparalleled and dignified training, gaining the skills needed for serving and success in their practice.
 Number of Days: 4
Days of Live Surgery: 3
Max Attendees: 10
# of Instructors: 5 (+2)
CEU's: 30
Hear what GDIA's 44th Tijuana Live Patient Surgery course Alumni Says about the course
Address
11095 Knott Ave. Suite# ABC
Cypress, CA 90630