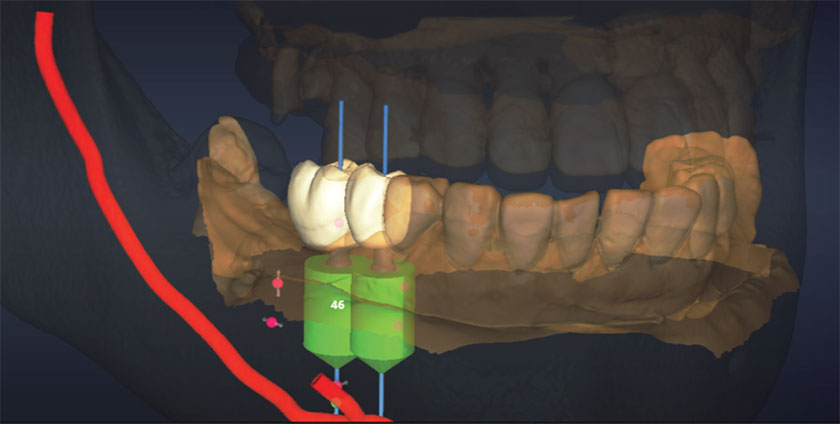 Implant dentistry is a prosthetically driven discipline with a surgical component. Practitioners must place implants ideally for best prosthetic outcomes using different types of surgical guides. Sometimes no such guides are used by experienced implantologists, but many would agree that the use of a surgical guide would be a more conservative and efficient approach to implant placement. In the era of rapidly advancing technologies in digital dentistry, guided implant surgeries are becoming more practical in everyday implant dentistry and can be utilized safely to yield more predictable and consistent results. After this course, a doctor can have fundamental knowledge about implant guided surgeries, should be able to design and fabricate own implant surgical guides using different sources, and perform implant surgeries utilizing an implant guided surgical kit.
Learn basics about digital dentistry
Learn how to obtain digital data to design surgical guides
Use a software to design surgical guides
Learn how to fabricate surgical guides
Get familiar with a guided surgical kit for implant surgeries
DESCRIPTION OF TEACHING METHODS
Didactics on principles of guided implant surgeries
Hands-on a software to design own surgical guide
Hands-on to place implants using a surgical guide
8:30AM – 9:00AM : Registration
9:00AM – 5:00PM : Lecture / Hands-on
* Breakfast & Lunch will be provided
Call (323) 617-4141 or E-mail info@gdia.com for additional information.
Cancellation/Refund Policy
Refunds are granted only if a written cancellation notification is received within 31 days before the course. 50% of the tuition minus processing fee will be refunded if cancellation occurs within 21 days before this course. No refund is granted afterwards. A $75 fee is withheld for processing. Cancellation must be notified in writing by emailing info@gdia.com.